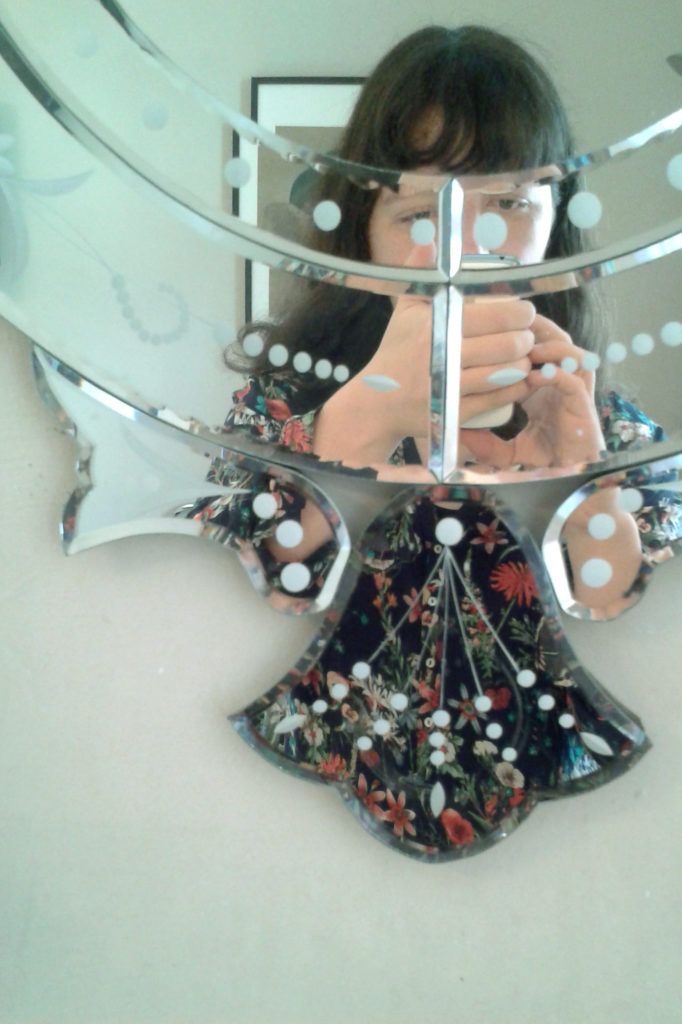 Azar Saiyar is Helsinki-based filmmaker and visual artist whose art has been shown at film and media art festivals, galleries, exhibitions, museums and from television.
Currently she is working with a short film project called The Story of a Badly Behaving Child and Monument of Distance – a found footage piece on immigration and memory.
She often uses archive materials and plays with images and words of collective memory to look towards the ways of looking, speaking, remembering, growing, conforming and telling stories. She also does collaborative works with other artists.
Films
Monument of Distance | 2018, 7 min
Hey You! | 2017/2018, 7 min
Catalogue Dialogue | 2017, 6 min
Child and a Tea Glass | 2017, 4 min
History Bleeds Under Your Fingernails | 2016, 7 min
Primus Tempus | 2014, 5 min
Ring | 2013, 3 min (with Sini Liimatainen)
Helsinki-Tehran | 2009, 22 min
nay, null, absent | 2006, 26 min
snowsandrainpaper | 2006, 5 min (with Joonas Kiviharju)
Novy Roku | 2002, 18 min (with Joonas Kiviharju and Marja Viitahuhta)
As film editor
A World of Difference (by Jaana Pirskanen) 2015
Garden of Death (by Marja Viitahuhta) 2013
Sukupuolen äärellä (by Jaana Pirskanen) 2006
What Might Come (by Joonas Kiviharju) 2004
99 Years of My Life (by Marja Viitahuhta) 2003
Solo exhibitions
Galleria Forum Box / Mediabox, Helsinki, Finland 06/2018
B-galleria, Turku, Finland 08/2017
Pori Art Museum (Rappu-space), Pori, Finland 02-03/2017
Galleria Rajatila, Tampere, Finland 01/2017
Galleria Huuto, Helsinki, Finland 04/2016
Titanik-galleria (project space), Turku, Finland 01/2014
Galleria Huuto, Helsinki, Finland 01/2014
Selected screenings
2018 IFFR, Netherlands / Message to Man, Russia / Pori Film Festival 
2017 Message to Man, Russia / Nemaf, South-Korea / Stuttgarter Film Winter, Germany
2016 Signes de Nuit Paris, France / Signes de Nuit Lissabon, Portugal / Viten Film Festival, Norway / International Short Film Festival Oberhausen, Germany / Artova Film Festival, Helsinki 
2015 Kino der Kunst, Germany / Akbank Short FF, Turkey / Mediawave, Hungary / Neues Museum im Nürnberg, Germany / INVIDEO, Italy / Sleepwalkers, Estonia  
2014 Videomedeja, Serbia / Cairo Video Festival, Egypt / HLEF, Finland
2013 Derapage Montreal, Canada / Tampere Film Festival, Finland
2011 Videodumbo, New York, USA / European Media Art Festival, Germany
2010 l´Alternativa, Spain / Loop festival, Spain / Signes de Nuit Paris, France
Instagram
Azar Saiyar at Instagram
Contact information
azar.saiyar (a) gmail.com
Distribution
AV-arkki